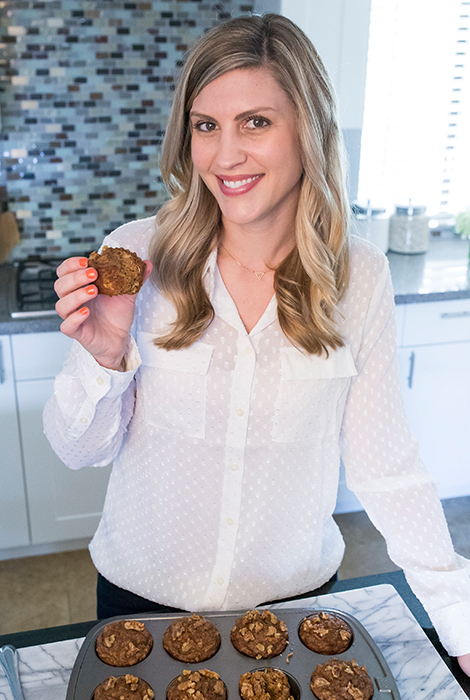 I'm Jessica Gust, a Pediatric dietitian/nutritionist and founder of Element Nutrition Co. for Kids.
I've been working with kids & families for 14 years in many different types of healthcare settings including community health clinics, a pediatrician's office, home care (tube feeding & specialty formulas), and in my private practice.
Over the years I have realized that the typical "nutrition education" provided to parents rarely works. Because of this, I have developed my own framework for how I help parents get their kids to try and eat a wider variety of nutritious foods.
What I once thought was the key to nourishing kids has changed dramatically over the years. As a mama myself, I know how incredibly hard feeding kids can be. There is so much stress, guilt, and pressure that can come with each meal, especially when you struggle with a kid that only wants to eat certain foods.
But all that can change and I will show you how!
I want to help you move from where you are now: stressed about meals, and feeling unsure of your kids' nutrition/eating habits to where you want to be: confident in what you serve your kids, their nutrition, and eating habits.
I carry a deep understanding that children inherit their parents' relationship with food, which more often than not, can be complicated.
I love having the opportunity to help families grow and flourish by making a positive, lifelong impact.
Whether you are struggling with starting solids, a picky eater, or with your child's weight I'm excited to help you turn things around, and, do it the way that works best for your family. I won't promise it will always be easy, but I do promise it will be worth it.
EDUCATION + CREDENTIALS
RDN: Registered Dietitian Nutritionist – Commission on Dietetic Registration
BS: Bachelor of Science in Dietetics – Michigan State University
MS: Master of Science in Nutrition – Central Michigan University
Certificate of Training in Childhood and Adolescent Weight Management
PROFESSIONAL MEMBERSHIPS
Academy of Nutrition and Dietetics (AND)
California Academy of Nutrition and Dietetics (CAND)
(CAND) Coastal Tri-Counties District
Nutrition Entrepreneurs Dietetic Practice Group (NE DPG)
Pediatric Nutrition Practice Group (PNPG)